Here are the best sales I've rounded up for the 2022 Gena's Top Black Friday Homeschool Deals!
Keep checking back on this page —  I'll add deals as I get them!
Gena's Top Black Friday Homeschool Deals
Music
Music in Our Homeschool
All courses at Learn.MusicinOurHomeschool.com are 30% off with coupon code THANKS2022 (not available for memberships). Expires 11/30/22.
Recorder Time with Mr. Jerry for Elementary

Learn Classical Music with Cartoons for Elementary

Music Appreciation: Middle Ages Thru Classical Era for High School

Romantic Music Appreciation for High School

20th Century Music Appreciation for High School

15-Minute Music Lessons for Elementary

Intro to Musicals for Elementary

Music of Christmas  for Elementary

Music for Holidays & Special Days for Elementary

Great Hymns of the Faith for all ages

10 Weeks of Shakespeare ~ An Introductory Course for 7th-12th Grades

Singing Made Easy for all ages
and much more!!
And if you spend $30 (pre-tax), you'll receive the Music 101 Workshop for Homeschool Moms (a $20 value!) added to your account for free!
TPT
TPT (aka Teachers Pay Teachers) is having an up-to-25% off Cyber Monday sale! Head here to see my store!
Disclosure: I get commissions for purchases made through affiliate links in this post.
Maestro Classics
All Maestro Classics The Nutcracker or other single music appreciation CDs and Mp3s are on sale at the site!
Loog Guitars
40% off!
Loog Guitars are the best guitar for children. Most guitars for kids are simply cheap, scaled-down replicas of a standard guitar. And because they have six strings anyway, the neck is still too wide for a child to play comfortably – let alone easily. Plus, cheap guitars tend to be cheaply made. It makes sense to avoid spending a fortune on a beginner's instrument, but by going with really bad-quality build and materials, chances are your kid won't feel engaged enough to play.
Loog Products
LOOG MINI

The ideal guitar for ages 3+. The Loog Mini is about the same size as a ukulele, but plays and sounds like a guitar because it uses classical guitar strings and standard guitar tuning. That's why everything you learn on a Loog Mini applies on a regular 6-string guitar as well.
LOOG PRO

A fun little instrument with a big serious sound that's Designed for kids as young as 8; good enough for pros.
SQUILT
SQUILT (Super Quiet UnInterrupted Listening Time) music appreciation
More Homeschool Curriculum!
Compass Classroom
If you're looking for engaging homeschool curriculum from a Christian worldview, you'll find it with Compass Classroom! Online courses for upper elementary through high school for history, science, Latin, grammar, writing, philosophy, economics, Bible, music appreciation, and more. 30% off from Black Friday through Cyber Monday with coupon code THANKS30.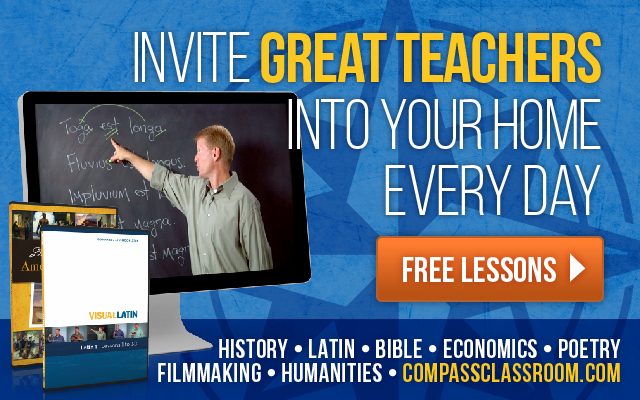 Reading Better Together
Everyone who purchases the Reading Better Together curriculum from Nov. 25-28, 2022 will get the Homeschool Christmas Success Kit (a $56 value) for free! It includes:
Christmas Around the World unit study ($35 value)
12 Days of Christmas Math Games and Activities ($9 value)
Christmas Science Experiments ($7 value)
Brick Advent Calender ($5 value)
Grammar Galaxy
The Black Friday promo for Grammar Galaxy this year runs from Wednesday through Monday. Customers get 20% off everything, excluding bundles with code THANKS20.
Masterpiece Society
Masterpiece Society is having its BIGGEST SALE of the year next weekend for Black Friday-Cyber Monday. Use code: MASTERPIECE30 to get 30% off any and ALL art courses, art lessons and art curriculum!
Here are some art courses you might enjoy:
LitARTure: A Christmas Carol art projects
Not only are they having a sale there, but also their BRAND NEW site, Awaken to Delight will have a sale on our brand new Charlotte Mason Morning Time™ sessions! Get $10 off each volume (no coupon necessary) this weekend only!
1. American Revolution
2. Astronomy
3. Autumn
4. Christmastide: From Advent through Epiphany
5. Foundations of Faith (Thanksgiving)
6. Winter
7. World War II

Family Nest Printing
Planners and all printing for your homeschool!
This printable homeschool planner is what you need to stay on top of your homeschool plans! These homeschool planning pages will help keep your lesson planning simple and effective!
Save 20% this week during our Black Friday sale! Use code: BLACK20 through 11/26.
Planning pages inside include:
Mission Statement
Goals for my Children
Curriculum for the Year
Read Aloud List
School Supply List
Attendance Tracker
Undated Monthly Calendar
Undated Weekly Planning
Two different Notes Pages
Beautiful Feet Books
Beautiful Feet Books is having a One Week Sale from November 23-29, 2022.  Everything is 10% off with promo code THANKS22.
Our Journey Westward
Our Journey Westward  Use the code THANKFUL to get 25% off the ENTIRE Our Journey Westward Shop (excluding membership) through Nov. 25.
My favorites are the No Sweat Nature Studies. Now, that's my kind of nature study!
Defense Mechanisms of Animals
Defense Mechanisms of Plants
Desert Biomes
Math in Nature: Shapes and Patterns
Nocturnal Animals
Notebooking Pages
Notebooking Pages Sale for one day only (Nov. 28): Save $25!

Here are some freebies:
Schoolhouse Teachers Membership
Struggling with your homeschool curriculum? Maybe Schoolhouse Teachers is what you need. Sign up for a SchoolhouseTeachers.com Ultimate Monthly Membership
The SchoolhouseTeachers.com Thanksgiving Flash Sale Runs 11/17–11/30
To THANK YOU for your dedication to your children, The Old Schoolhouse® will re-release the BEST DEALS of 2022 between November 17 and November 30 only. Choose which deal works for your family to begin implementing new courses in your homeschool during an upcoming break or in the new year.
Use code: MONTHLY22 to pay only $18.97/month for the lifetime of your membership, even when our rates increase.
Type in code: MAMABEAR22 at checkout to pay only $39.97/quarter.
Looking for an annual membership? Use code: FRESHSTART today to pay only $175.50/yr.
Want to gift yourself a free year of homeschooling curriculum? The Shark BOGO deal is also making a comeback! Code: BOGO22 gifts you a free year and a locked-in annual rate of $199. (New members only. Sorry, no refunds.)
Everyday Graces
Save on A Gentle Advent/Thanksgiving/Lent resources are all 25% off. No code needed.
Advent begins November 27, 2022!
Homeschool in the Woods 
I recommend the Hands-on "Liberal Arts" Collection. It includes:
Composers Activity-Pak
Artists Activity-Pak
Authors Project-Pak
Literary Genres Lapbook
Science, Inventions, and Mathematicians Timeline
Kids Cook Real Food
Don't miss out on this limited-time offer: Kids Cook Real Food online cooking classes for kids
November 14 – December 28
November 23 – December 1. Get 50% off #LifeSkillsNow Season One!
Not Consumed
20% off the entire Not Consumed store ~ Bible studies, Scripture Cards, Hymn Study, Sermon Notebooks, and more.
30% off with $100 purchase!
You Are an Artist
Get these two memberships to cover art and nature study!
You Are an Artist Clubhouse and the Homeschool Nature Study membership.
Literary Adventures for Kids

Trim the Tree Sale from Literary Adventures for Kids. Use the code TRIMTHETREE to get 25% off all book clubs through 11/29/22.
Home Science Tools
Home Science Tools Black Friday/Cyber Sale: Valid 11/23-11/29. 15% Off Sitewide + Free Shipping on $50+. Code: CYBER22SALE
Buy 1 Science Unlocked Kit, Get 1 Kit 50% off. Valid through 12/31. No code is needed; can be combined with other offers!
Tuttle Twins Books
Tuttle Twins Black Friday sale:
Early access to the biggest Black Friday sale ever launches Nov. 22. Up to 75% OFF!


Truth in the Tinsel
Truth in the Tinsel is so wonderful for Advent! There are printable ornaments, Parent Prayers, and so much more.
They Call Me Blessed homeschool courses and resources ~
All on sale! Here are a couple of great choices:

Jim Hodges Audio Books
For Mom:
Up to 50% off certain oils!
And new Christmas oil blends:
30% off everything: planners, stickers, calendars, stationery, etc.
Artza Box
Artza Box is a Subscription box from Israel! The Christmas Box is now ready to purchase — and is a GREAT Christmas present option.
You can always save 25% with my coupon code GENA25
Exercise:
The Balanced Life Online ~
The LindyWell (formerly known as Balanced Life Online) is what I do every day for Pilates exercise!
For Online Entrepreneurs:
WP Engine website hosting
WP Engine is the host I have now, and they are awesome!
Cyber Weekend Sale: 4 months free on ALL annual shared plans or 20% Off 1st month at WP Engine. Ends 12/1/22.
 WP Engine Cyber Weekend Promotion
Teachable
I have had Teachable as my online course platform for over 6 years now. They are AMAZING! If you're thinking about starting an online course, get this deal now!
?Black Friday Discount
?Teachable is offering a discount on both basic and pro monthly and annual plans and the discount is live through Monday, November 28th. Codes will be applied automatically.?
35% off Basic and Pro annual plans (for first year)
25% off Basic and Pro monthly plans (for three months)
Restored 316 Themes
I have always used the Restored 316 themes for my websites, and just purchased a new one for 2023!
The sale starts on Friday, November 25th, at 6am CST, and ends Monday, November 28th at 11:59 pm CST.
Use coupon code r316cm22 at checkout to receive the sale price.
25% off all our WordPress Themes. This is a savings of $37.25 – $44.47 depending on the theme selected.
25% off all Graphic Template products.
25% off all Business Organization products.
25% off all Block Collection products.
Your Social Team
Want to make it easier to create your Instagram content?
If you've been eyeballing any of our amazing Canva or Caption templates for Instagram in our shop, this is the time to get them! Use them to save time so you can create Instagram content quickly and easily.
Now through November 30, you can save 20% on any of Your Social Team templates with discount code YST20BF.
Take 20% off their amazing Canva and Caption templates for Instagram. Includes Reels templates! Use code YST20BF
Here's a freebie of 5 Reels templates so you can see what they're like.
Full Focus Planner
Click here for $10 off the Full Focus Planner!
What are your Top Black Friday Homeschool Deals? Please share in a comment below!
Related Posts: