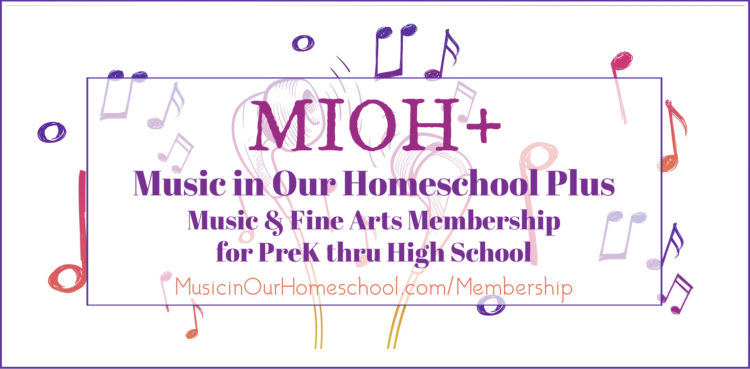 Last night I told my husband I was working on this post, and he said "Homeschoolers aren't buying curriculum on Black Friday. They're buying shoes and electronics and things like that." I said, "Oh, yes we are!" We homeschool moms are always trying to find ways to save money, right? And, Black Friday provides some of the best sales and deals of the year! Here are my Homeschool Picks for Black Friday Sales for 2016. Have fun shopping and saving money!
Click here for FREE music lessons:
Get Organized in Your Homeschool and Life.
My kids LOVE Grammar Galaxy for language arts. It's a living books approach with fun stories to read and "missions" to complete.
Time to get your Online Music Courses. Code works NOW! Through 11/30.
Prefer ebook curriculum for music appreciation? I have that, too!
Have you used notebooking in your homeschool? Why not? Check it out and get samples.

I have loved everything I've seen from Not Consumed. Great physical plus digital items, Bible studies, etc. And on Cyber Monday, all digital products are 50% off!
Get Nature Study Through the Holidays, Preschool Winter, Constant Conifers, or Snow and Ice unit studies 25% off Nov. 25-28.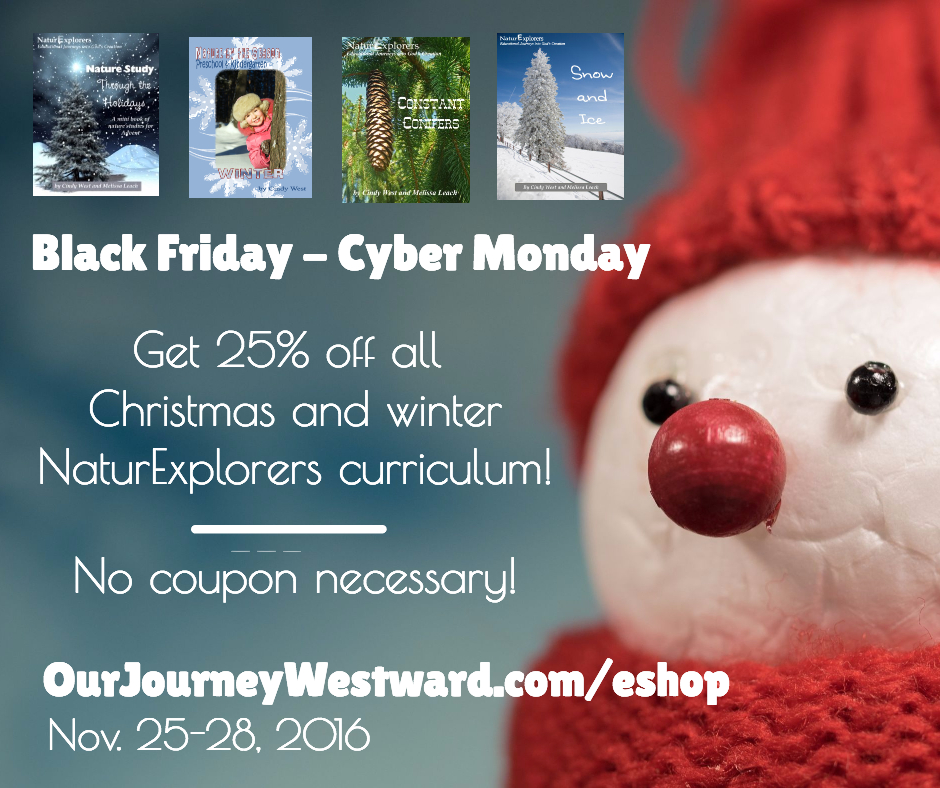 Today through Thursday, use code THANKS2U to get Online Unit Studies for 40% off. Some are only $15 and others only $3!

Use this 20% discount on all of our most popular homeschool resources: WonderMaps, North Star Geography, Illuminations, All American History, Christian Kids Explore Science, A Young Scholar's Guide to Composers, and Mystery of History! Black Friday thru Cyber Monday.
Save 25% off everything in the Crafty Classroom store with coupon code Sale25, and get a free Poetry Writing ebook with any purchase with code FREEPOETRY. Ends 11/28.
$10 off, plus access to the FREE bonus Christmas banner! Tuesday, Nov. 22- Wednesday Nov, 23 ONLY.  48-hour Pre-Black Friday sale. Use code PREBLACKFRI10OFF

I really enjoyed going through this eCourse a couple of months ago. Wow–even as a homeschool veteran, I learned a lot!
Our All-time Favorites for DVD art lessons. Black Friday-Cyber Monday. Use code STL20 to get 20% off everything and free shipping!

Study composers, artists, art appreciation, presidents, scientists, inventors, poets, and more!
Bible Studies with stick-figuring. My kids really enjoy these! It just shows "Birth of Jesus" study in the graphic, but everything is 30% off–including dent & ding bundles.

I do a lot of my Stocking Stuffer shopping at Christian Book Distributors each year. I love getting things 97% off!
Get the 'Twas the Week Before Christmas Bundle (a grouping curriculum in Reading and Writing, Science and Fine Arts, World Languages, Readers Theater and Cooking, PLUS encouragement for mom to pray and make wise use of time during the holiday season!) All for just $24.99.
Educational giant SchoolhouseTeachers.com and entertainment giant Dove Channel have teamed up to offer one full year of both services for one low price. From November 23-30, readers can purchase a full year of BOTH programs for just $99, a savings of $100. This gives them access to all 300+ courses on SchoolhouseTeachers.com and thousands of hours of entertainment and educational content from Dove Channel.
(Affiliate links are used in this post.)