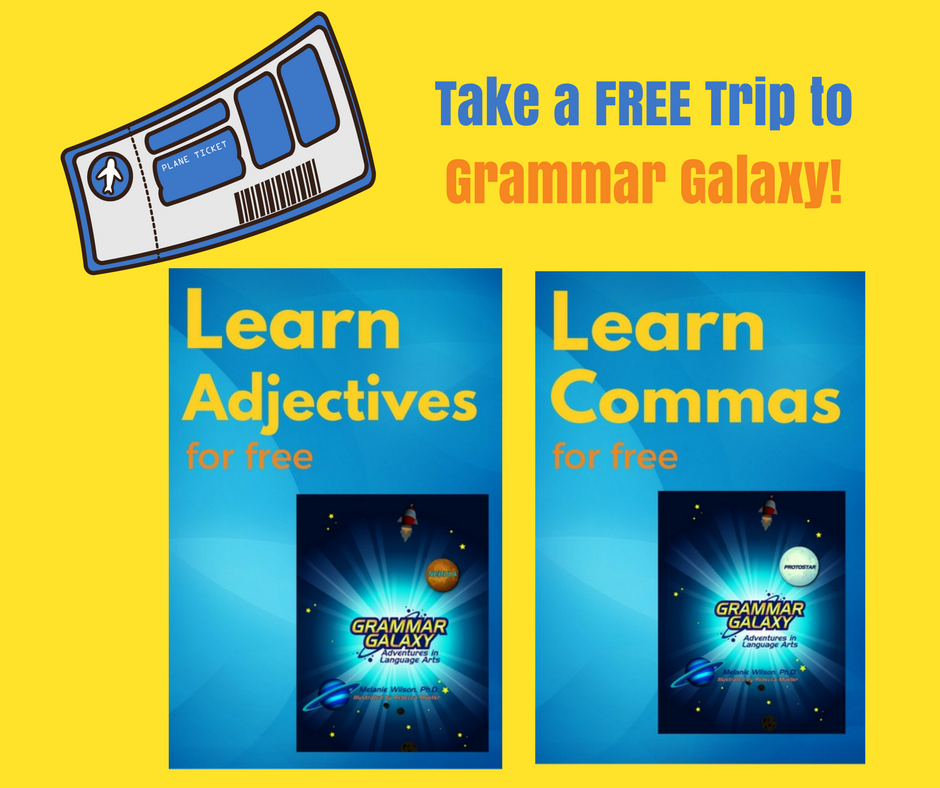 I just took a look at the Stars Online Unit Study yesterday–very fun! I think you and your kids will really enjoy doing a unit study where it's all right there for you online.
And, Grammar Galaxy. What can I say except we love it! We are just about finished with the first level of Grammar Galaxy (Nebula), which is for beginning readers (advanced first graders, second graders who are reading, reluctant older students, or siblings of first and second graders). The 2nd level Protostar is for third graders, students who have completed Nebula or its equivalent, or older siblings through sixth grade).
I've been doing Grammar Galaxy Nebula with my 2nd and 4th graders to get them a little caught up this year, as well as with my 11-year-old daughter who has dyslexia. They can't wait to hear the stories and do the missions. I love how there is a new chapter in the story for each skill for the kids to learn. The one we did this week was on filling out forms, something I never thought to teach my kids how to do!
Here are some of the other topics they have learned in the first level: capitalization, synonyms, alphabetizing, using a dictionary, punctuation, parts of speech, and so much more.
The next level of Grammar Galaxy, Protostar, is available now, too.
Here are two of my cuties showing off how much they love Grammar Galaxy: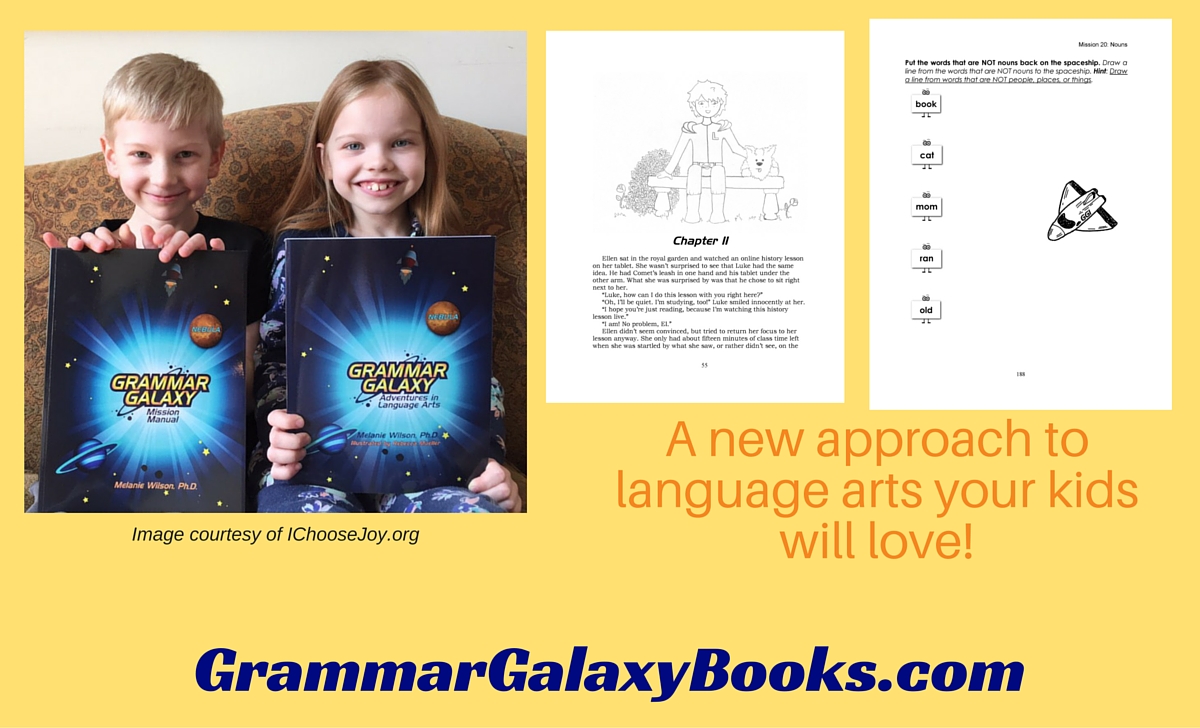 And one more thing to stay on the outer space theme: Party printables so you can plan a fun space-themed party for your kids!
(This post contains affiliate links.)