Welcome to the 2023 Homeschool Deals
for Black Friday & Cyber Monday.
I'll continue to post any new sales, coupon codes, etc. as I learn about them.
Memorize this link: ichoosejoy.org/deals and check back often!
Have fun shopping!
Keep checking back on this page —  I'll add deals as I get them!

Gena's Top Homeschool Deals

for

Black Friday 2023!
Music
(updated for 2023)
Head over to Learn.MusicinOurHomeschool.com for 30% off everything, except the MIOH+ Membership! Use code THANKS2023
Check out this awesome bonus!
Music in Our Homeschool
(updated for 2023)
All courses at Learn.MusicinOurHomeschool.com are 30% off with coupon code THANKS2023 (not available for memberships). Expires 11/30/23.
Recorder Time with Mr. Jerry for Elementary

Learn Classical Music with Cartoons for Elementary

Music Appreciation: Middle Ages Thru Classical Era for High School

Romantic Music Appreciation for High School

20th Century Music Appreciation for High School

15-Minute Music Lessons for Elementary

Intro to Musicals for Elementary

Music of Christmas  for Elementary

Music for Holidays & Special Days for Elementary

Great Hymns of the Faith for all ages

10 Weeks of Shakespeare ~ An Introductory Course for 7th-12th Grades

Singing Made Easy for all ages
KinderBach ~ for ages 2-7
Beginning Music Theory for Teens
and much more!!
And if you spend $30 (pre-tax), you'll receive the Music 101 Workshop for Homeschool Moms (a $20 value!) added to your account for free!
TPT (Teachers Pay Teachers)
(updated for 2023)
TPT (aka Teachers Pay Teachers) is having an up-to-25% off Cyber Monday sale with code CYBER23!
Disclosure: I get commissions for purchases made through affiliate links in this post.
Maestro Classics
(Updated for 2023)
All Maestro Classics The Nutcracker or other single music appreciation CDs and Mp3s are on sale at the site!
All CDs: Black Friday Price: $11.95 $16.98
Includes activity booklets

Free U.S. Shipping
All MP3 Albums: Black Friday Price: $8.10 $8.50
 

Includes activity booklet PDFs

Instant digital download
12 CD Collection: Black Friday Price: $90 $149.95
 

That's only $8.33 per CD!

Divide up for multiple holiday gifts!
Includes activity booklets
Free U.S. Shipping
All MP3 Albums: Black Friday Price: $69.95 $89.50
Includes activity booklet PDF!

Instant digital download
Hoffman Academy online piano lessons
(Updated for 2023)
Hoffman Academy Cyber Monday Sale: Save $300 on Lifetime Membership!
Loog Guitars
(updated for 2023)
Up to 40% off!
Loog Guitars are the best guitar for children. Most guitars for kids are simply cheap, scaled-down replicas of a standard guitar. And because they have six strings anyway, the neck is still too wide for a child to play comfortably – let alone easily. Plus, cheap guitars tend to be cheaply made. It makes sense to avoid spending a fortune on a beginner's instrument, but by going with really bad-quality build and materials, chances are your kid won't feel engaged enough to play.
Loog Products
LOOG MINI

The ideal guitar for ages 3+. The Loog Mini is about the same size as a ukulele, but plays and sounds like a guitar because it uses classical guitar strings and standard guitar tuning. That's why everything you learn on a Loog Mini applies on a regular 6-string guitar as well.
LOOG PRO

A fun little instrument with a big serious sound that's Designed for kids as young as 8; good enough for pros.
Fender
(updated for 2023)
Black Friday Sale from Fender! Starts Monday, 11/20.

Take up to 50% Off on Guitars, Bass and Gear at Fender.com
No code required
Offer Valid: 11/20 – 11/26
Compass Classroom
(updated for 2023)
If you're looking for engaging homeschool curriculum from a Christian worldview, you'll find it with Compass Classroom! Online courses for upper elementary through high school for history, science, Latin, grammar, writing, philosophy, economics, Bible, music appreciation, and more.
Use code THANKS30. All course purchases will be 30% off from November 20 – 27.
(The discount does not apply to live or facilitated classes, the Premium Membership, or books.)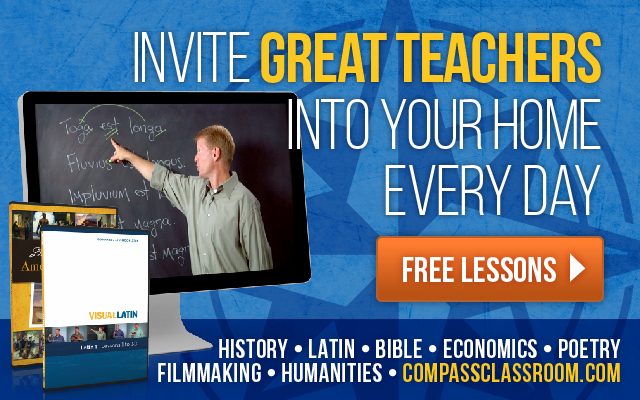 Reading Better Together
(Updated for 2023)
Save $50 through 11/27/23 on Reading Better Together curriculum.
Crafty Classroom
(Updated for 2023)
This is Crafty Classroom's biggest sale of the year!
Black Friday Sales Dates: 11/20/23 – 11/27/23
25% with Coupon Code: Black25
Free Gift with order of $50 or more:
(This will automatically add to the cart when the subtotal hits $50.)
Here are some top sellers:
Pencil Control Daily Workbook: 
Tots and Preschoolers will love this hands-on set of 30 Pencil Control Skill Sheets. Each sheet is divided into four daily assignments for students to complete. This set starts with single strokes and progresses to picture tracing and beginning mazes.
Color Science for Kids:
Color Science for Kids includes activity pages, charts and worksheets for children learning all about colors. 
Super Sequencing Pack:
Super Sequence Activity Pack is filled with 30 pages of Science and Writing resources you can use in your classroom. Children build 3-step sequences and learn to write short responses in a First, Next, Last format. Science topics include life cycles, plant growth, hibernation, states of matter and more. This is a fantastic supplement for Preschool-First Grade!
Periodic Table of Elements Activity Pack:
Learning about the Periodic Table of Elements can be fun with our interactive games, printables and worksheets. 
Grammar Galaxy
(updated for 2023)
The Black Friday promo for Grammar Galaxy this year runs from November 17-20, 2023. Customers get 20% off everything, excluding bundles, with code THANKS2023.
Masterpiece Society
(Updated for 2023)
Masterpiece Society and Awaken to Delight are having their BIGGEST SALES of the year this weekend for Black Friday-Cyber Monday. Use code: MASTERPIECE30 to get 30% off any and ALL art courses, art lessons and art curriculum, and DELIGHT30 to get 30% off any and ALL morning time sessions and supplement packs!
Excluded from this sale are our newest art course, A Very Merry Christmas Carol, and the Awaken to Delight's "Christmastide" Morning Time Session since both of them are already on sale for $20 off their normal price.
Here are some art courses you might enjoy:
LitARTure: A Christmas Carol art projects
Winter Wonderland Mixed Media Workshop
Here are some other great options:
Or, join the Studio Membership (also only open this weekend!)
Not only are they having a sale there, but also their newer site, Awaken to Delight will have a sale on our brand new Charlotte Mason Morning Time™ sessions! 

Etsy
Head to Etsy and use coupon code CYBER5.
Get an extra $5 off any order of $30 or more using code CYBER5.
Ends Nov 27 at 11:59pm US ET. Min. $30 order (excl. tax & shipping). Only shops that accept Etsy Payments.
Beautiful Feet Books
(Updated for 2023)
 As a big Thank-You for being the best customers in the world, we're having one last sale on selected items at Beautiful Feet Books! This is the perfect time to grab Christmas gifts, stock up on great books, and even prepare for next school year.
No promo code necessary.
Our Journey Westward
(Updated for 2023)
From Nov. 24-27, customers can save 25% off their entire order in the Our Journey Westward shop (excluding membership) using the code MERRY. This is the deepest store-wide discount of the year!
My favorites are the No Sweat Nature Studies. Now, that's my kind of nature study!
Defense Mechanisms of Animals
Defense Mechanisms of Plants
Desert Biomes
Math in Nature: Shapes and Patterns
Nocturnal Animals
Notebooking Pages

Here are some freebies:
Made2Homeschool community membership
With Black Friday on the horizon, we're thrilled to offer you an exclusive chance to elevate your homeschooling experience with us. It's the perfect time to upgrade from monthly to annual Membership at Made2Homeschool. To make this an easy choice, we're offering a HUGE Black Friday Discount!
By upgrading, you'll receive:
A Generous 30% Discount on Annual Membership. That's like getting more than 3 months free and that rate will be locked in even if our pricing increases!
A Chance to Receive a Free M2H Journal (for the first 50 new paid annual members).
We understand the commitment you've made to your family's learning, and we're here to provide even more value and joy to your journey. As a Premium Annual member, you'll continue to enjoy all the vibrant resources, live workshops, and the encouraging community that you love, now complemented with significant savings!
Christian Book
(Updated for 2023)
One of my favorite places to shop for homeschool curriculum AND Christmas presents!
Christian Book has great prices, and they're even lower for the Black Friday sales: up to 90% off!

Schoolhouse Teachers Membership
Struggling with your homeschool curriculum? Maybe Schoolhouse Teachers is what you need. Sign up for a SchoolhouseTeachers.com Ultimate Monthly Membership
The SchoolhouseTeachers.com Thanksgiving Flash Sale 
Everyday Graces
Save on A Gentle Advent/Thanksgiving/Lent resources are all 25% off. No code needed.
Advent begins Dec. 3, 2023!
Homeschool in the Woods 
(Updated for 2023)
Homeschool in the Woods history resources.
FOUR DAYS ONLY! Nov. 24-27, 2023

Cyber Weekend Specials (Nov. 24 – 27, 2023)
Presenting 

TEN

 Cyber Weekend bundles that have been carefully selected by us for you

These bundles will only be offered for a few days, so please make sure to get them while they're available!
Kids Cook Real Food
(Updated for 2023)
Everything at Kids Cook Real Food (such as online cooking classes for kids) is 50% off!
No code required.
Not Consumed
(updated for 2023)
Not Consumed store ~ Bible studies, Scripture Cards, Hymn Study, Sermon Notebooks, and more.
EARLY BIRD BLACK FRIDAY SALE:
November 17 & 18, 2023
30% off entire purchase
The entire store is included in our Black Friday sale
No coupon code needed; discount is automatic at checkout
Early Bird Sale ends on 11/18/2023
REGULAR BLACK FRIDAY SALE:
November 19-25, 2023
20% off entire purchase
The entire store is included in our Black Friday sale
No coupon code needed; discount is automatic at checkout
Black Friday Sale ends 11/25/2023
CYBER MONDAY SALE:
November 27, 2023
One day only sale: 50% off ALL Digital Products
No coupon code needed; discount is automatic at checkout
Cyber Monday Sale ends 11/27/2023
You Are an Artist
Get these two memberships to cover art and nature study!
You Are an Artist Clubhouse and the Homeschool Nature Study membership.
Literary Adventures for Kids
(updated for 2023)
The Black Friday sale at Literary Adventures for Kids runs 11/24-12/3, 2023.
There are 10 separate flash sales and freebie offers for these 10 days.
Each day will have a flash sale of 50% off or a freebie (a regular paid product). The last two days will be a flash sale of 30% of everything.
Use code TRIMTHETREE at checkout!

Home Science Tools
(updated for 2023)
Head to Home Science Tools for their Black Friday deals:
Black Friday Early Access 11/15-17/23. 20% off sitewide + 2x rewards. Standard exclusions apply. Sign up through the website popup.
Black Friday Sale 11/22-26/23. 20% off sitewide + free economy shipping on $100+. Standard exclusions apply.
Code: BLACK23
Cyber Week Sale 11/27-12/1/23. 15% off sitewide. Standard exclusions apply.

Doorbuster: 30% off backpack kits 11/27/23 only.

Pre-Christmas Sale 12/6-8/23. 15% off sitewide. Standard exclusions apply.
Tuttle Twins Books
(Updated for 2023)
Tuttle Twins Black Friday sale: Save 75% Off Their Biggest Bundle Ever!
The MEGA bundle is the deal of a lifetime and includes:
13 paperback children's books
13 activity workbooks (PDF)
13 audiobooks (MP3)
13 parent guides (PDF)
Tuttle Rebuttals E-book
Americas history  Vol. 1 and 2
History curriculum, videos and audiobook
All 6 teen guidebooks
All 4 teen choose your own adventure novels
The Tuttle Toddlers ABC Combo Set
The Tuttle Toddlers 123 Combo Set
Tuttle Tales family card game
All of our Tuttle Twins e-books (PDF)
4  of Connor's best written books for Mom, Dad, Teens
All of this at 75% OFF.
Truth in the Tinsel
Truth in the Tinsel is so wonderful for Advent! There are printable ornaments, Parent Prayers, and so much more.
Thinking Kids Press
(updated for 2023)
Use code THANKS2023 at Thinking Kids Press to save 20% off everything!
They Call Me Blessed homeschool courses and resources
(updated for 2023)
All on sale! Here are a couple of great choices: Use code SHALOM25

Jim Hodges Audio Books
For Mom:
And Christmas oil blends:
The Living Well Planner
(Updated for 2023)
The Living Well Planner is $20 off with coupon code TLBFSAVE20.
Erin Condren
(Updated for 2023)
Check out the awesome Erin Condren planners, stickers, calendars, stationery, etc.
Sale is 30% off sitewide.
Artza Box
(Updated for 2023)
Artza Box is a Subscription box from Israel! The Christmas Box is now ready to purchase — and is a GREAT Christmas present option.
You can always save 20% with my coupon code GENA20
Christmas Joy Artza Box Winter 2023
I love everything in this season's Christmas Joy box! Find food, ornaments for your Christmas tree, decorative items, a puzzle, and a gorgeous handmade journal! Be sure to use coupon code GENA20 to save 20%.
Unboxing Video of Christmas Joy 2023 box:
LindyWell online Pilates
(Updated for 2023)
Save $20 with this link:
The LindyWell is what I do every day for Pilates exercise!
Stitch Fix
(Updated for 2023)
Save $25 with this link to try out Stitch Fix.
For Online Entrepreneurs:
WP Engine website hosting
(updated for 2023)
WP Engine is the host I have now, and they are awesome!
 WP Engine Cyber Weekend Promotion
Teachable
(Updated for 2023)
I have had Teachable as my online course platform for over 7 years now. They are AMAZING! If you're thinking about starting an online course, get this deal now!

The Teachable Black Friday discount is active from today through November 27, 2023 with these discount codes:
?MC-BLACKFRIDAY2023-BASIC25 – 25% off for one year of Basic annual
?MC-BLACKFRIDAY2023-PRO – 40% off for one year of Pro annual, Pro +, and Business
Restored 316 Themes
(Updated for 2023)
Fully customizable WordPress Themes from Restored316.
The sale starts on Friday, November 24th, at 6am CST, and ends Monday, November 27th at 11:59 pm CST.
Use coupon code r316cm23 at checkout to receive the sale price.
The coupon code will be live beginning at 6 am CST on Friday, November 26th
I have always used the Restored 316 themes for my websites, and just purchased a new one for 2023!
Full Focus Planner
Click here for $10 off the Full Focus Planner!
What are your Top Homeschool Deals for Black Friday? Please share in a comment below!
Related Posts: