As you may know, one of my children has dyslexia. Reading is a huge struggle for her. But so is spelling. I finally realized that is wasn't just going to "sink in" and I was going to have to find something to help her in this subject.
All About Spelling
Spelling is one of the easiest subjects for me. I even won the Spelling Bee in 6th grade!  So, I really didn't know how to teach her to spell. I didn't even realize there were many spelling rules to guide our difficult English language until I found All About Spelling.  We have worked through level 1 and part of level 2 at this point. We will continue through all the levels, so that I will know that she will become the best speller she can!
I don't need to do any prep work. I just grab the All About Spelling Level 1 Teacher's Book and my 3-ring binder. (See this post to see how I organize my All About Spelling and All About Reading materials). Some days we'll need the magnetic white board with spelling tiles and/or the box of cards as well. My daughter grabs her 3-ring binder and a pencil.
The lessons tell me exactly what to do and say.
The lessons are very sequential and include a lot of review.
We can do as much or little as necessary each day. I stop if she starts to get particularly frustrated.
There are a variety of ways to actually do the spelling: with letter tiles, out loud, or writing on paper.
It works!  She is getting better at spelling!
The following graphic gives you an idea about how it works. We make sure she is learning all the phonograms and spelling rules.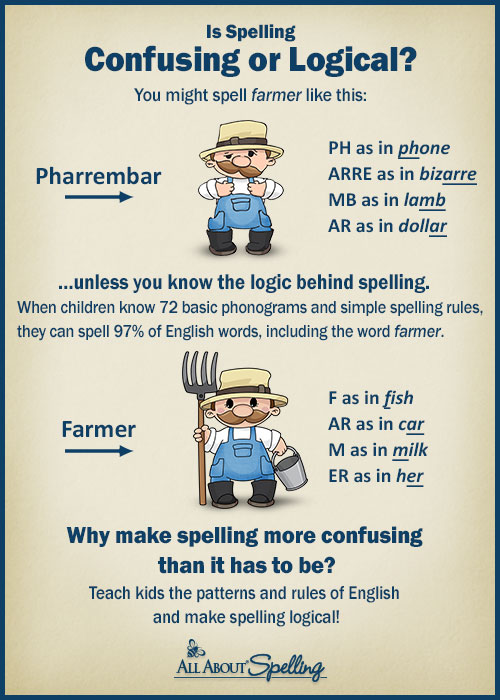 What a blessing to have the All About Learning Press company who has gone through the work to put together spelling and reading curricula that really helps kids with learning disabilities.  I love how easy it is for me as a teacher and how engaging it is for the kids. How is it engaging? Through fun and beautiful illustrations, a variety of activities, and bright colors.
Related Posts:
See my other All About Spelling and All About Reading posts to learn more about the program and how we use it in our homeschool.
Pick up a freebie here: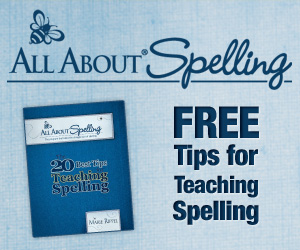 (This post contains affiliate links. I have received complimentary All About Spelling and All About Reading materials in order to write honest reviews.)