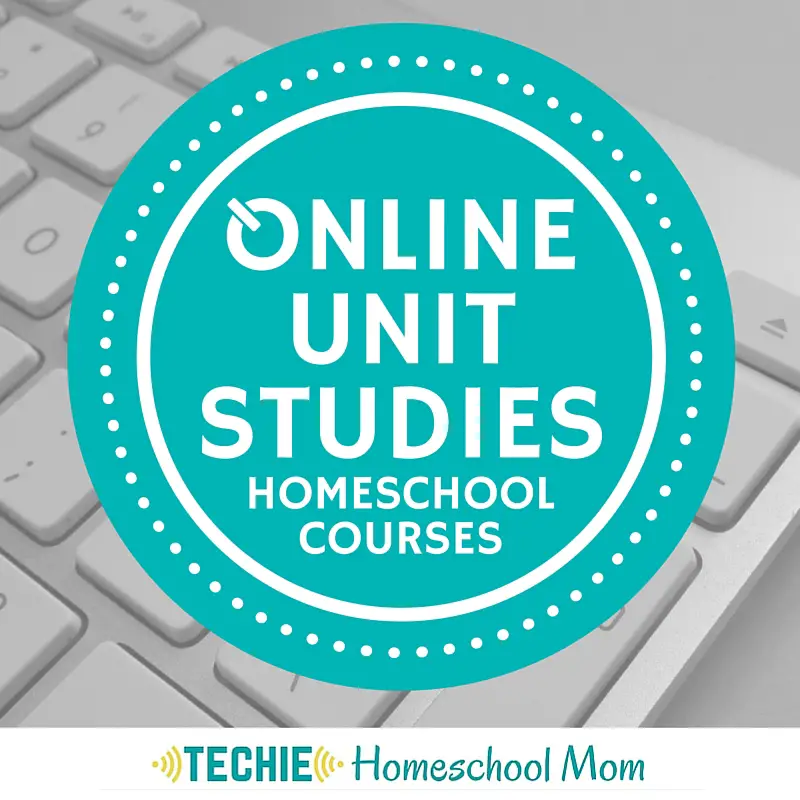 Ok, I'll tell you the truth. I didn't think I'd find anything new in homeschooling. I though I had seen it all in my last 15 years. But, Beth Napoli of Loving Learning Freely has come up with something new! It's a unit study that is done (almost) completely online and are aptly named Online Unit Studies.
Online Unit Studies
Some of the studies are longer and are only $24, and the mini studies are only $8! Give it a try and see what you think.
Famous Artists
What is so original about them is that almost everything you need is online–what you read, what you watch, what you learn, and how you show what you've learned. For example, we did the lesson on Wassily Kandinsky that's part of the Famous Artists: Renaissance to Surrealism study. We watched several videos that taught us about him as a person and artist and taught about his art style and the condition that he has called synesthesia.
We were also directed to a website that showed us 20 of his most famous paintings. No need to head to the library to get books for this unit study! Next, we worked on an online project that goes with every lesson of the whole unit study. Finally, we did an art project that was based on his style. (You can see what the kids created over at Music in Our Homeschool.) I wonder if this final project could even have been accomplished online by using a paint or drawing program or app!
Online Unit Studies 2-in-1 Famous Artists Bundle
Learn to Use Online Tools
In addition to having almost everything you need right there on the Online Unit Studies website, I love that my kids (and I) are learning how to use some new online tools like Grammarly and presentation software.
She is writing new ones all the time, so you'll have to head over to Online Unit Studies and check to see what's new!
(Disclosure: This post contains affiliate links.)