My daughter and I have recently had the chance to review the paperback book Milton Hershey: More Than Chocolate from the Heroes of History series by YWAM Publishing and the Unit Study Curriculum Guide on CD-Rom.
Heroes of History Books
I have read numerous YWAM books throughout my homeschool years and have loved them all. Here are a few that I would recommend: Ronald Reagan, Douglas MacArthur, Harriet Tubman, Nate Saint, Rachel Saint, Eric Liddell, Gladys Aylward, George Muller, David Livingstone, and Laura Ingalls Wilder.  There are many others on my "to-read" list, such as  Corrie Ten Boom, George Washington, Daniel Boone, Ben Carson, and C.S. Lewis.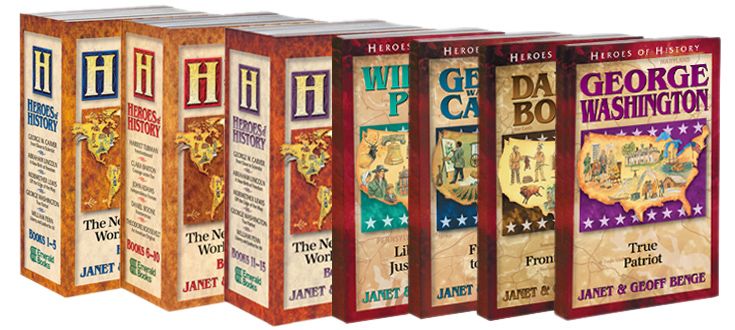 Janet and Geoff Benge
The biographies are written by Janet and Geoff Benge.  They have an amazing way of turning anyone's life into an exciting story. My kids always say, "Read one more chapter!" I have loved including the books along with our history studies. Last year we read Ronald Reagan when we were studying 20th Century history. I also love that there are 2 different series: the Christian Heroes include a lot of missionaries and really inspire us to know what that type of life is like. And the Heroes of History really bring history to life.
Milton Hershey: More Than Chocolate
This time I did something different. I assigned our book about Milton Hershey to my 6th-grade daughter to read on her own. She finished the book in about a week. (She loves to read!) Then, we got to work on the curriculum guide.
On the Curriculum Guide CD-Rom (now being sold as a download) you'll find a number of areas to click on:
Milton Hershey (gives a short biography)
Curriculum Unit Study (provides PDF guides for using it in a classroom, homeschool or group), allows you to view and download the unit study
Meet the Authors (video interview with Janet and Geoff Benge)
Reader Reviews (3 video reviews)
Bonus Material (links to crossword puzzles, word searches, samples of other books to read)
About the Book
The book itself is a paperback book of 192 pages. It's written for ages 10 and up. There are 18 chapters. The first page contains a map of some of the areas in Pennsylvania where Hershey lived and worked. Like most of their books, Milton Hershey begins in the middle of his life. Then we flashback to when he was a little child. I found his life fascinating! My daughter really enjoyed learning about him. A number of years ago we traveled to Pennsylvania and met Mennonite and Amish people (with who Milton was involved) and we went to Hershey, Pennsylvania! If we ever have the opportunity to go again, I think we'll listen to the audio book as we drive there. 🙂
Unit Study
See below for some pictures of the unit study. It is chock full of ideas and different projects in the areas of history, geography, essay writing, creative writing, reading comprehension, public speaking, drama, and art. You'll have to pick and choose because there is no way you can do it all!
From the curriculum guide on the computer:
Chapter Questions (reading comprehension):
Map Work:
Fill-in-the-Blank Timeline:
Fact Sheet:
Links to Explore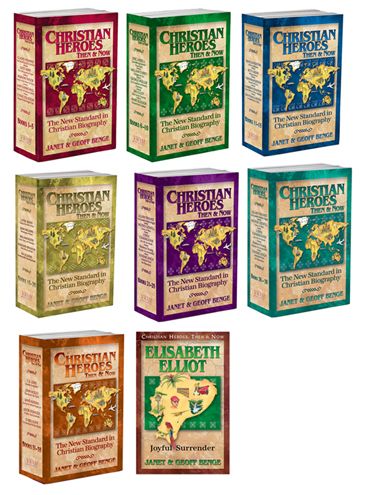 Related Posts: