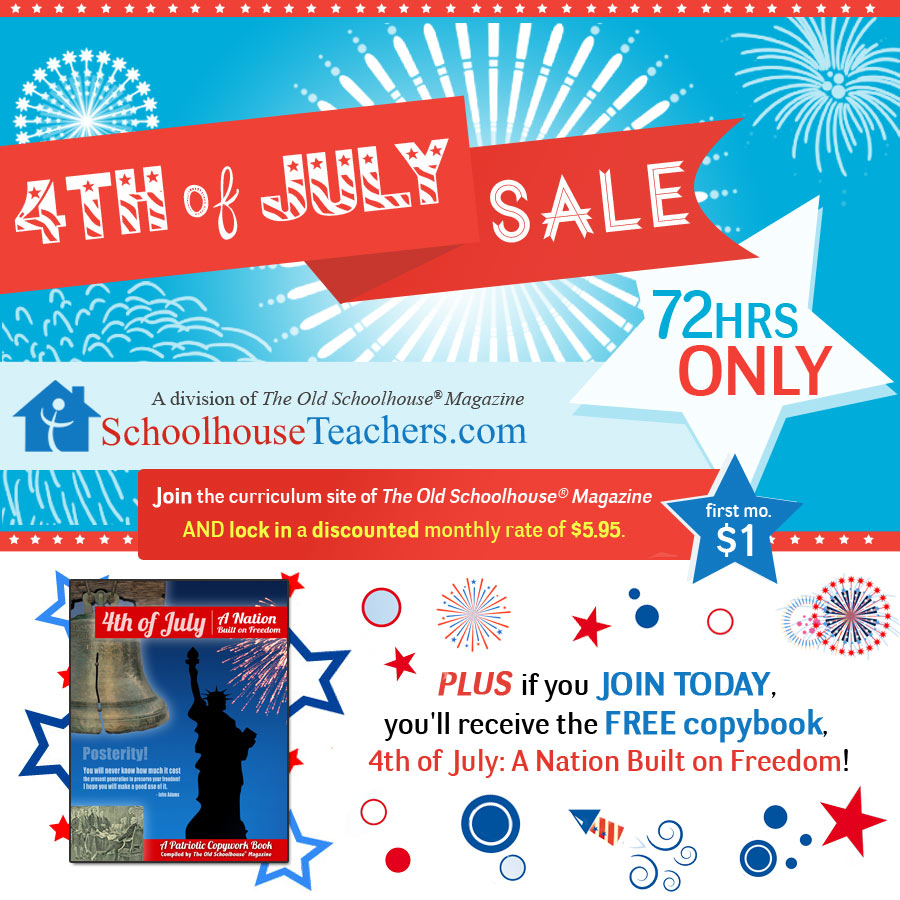 Have you been waiting for the perfect time to join SchoolhouseTeachers.com?  It's now!
Click here for FREE music lessons:
The special sale for 72 hours only! Beginning July 3, SchoolhouseTeachers.com monthly memberships will be only $5.95/month with the first month only $1. This sale will lock new members in to that low monthly rate.
If you're wondering what SchoolhouseTeachers.com is all about, check out this review post.
(This post contains affiliate links.)