Today, one of my dreams has become a reality! I now have an online school called Learn.MusicinOurHomeschool.com to provide self-paced online music courses for homeschoolers!
Learn.MusicinOurHomeschool officially launches today with my very first course called 15-Minute Music Lessons for Elementary Students.
You'll find fifteen 15-Minute Music lessons to share with your elementary students all in one handy online place that you can access with any computer or device anywhere you have internet access! Everything you need is included, plus more. Each of the 15 lessons has text to read to your student and videos embedded to watch to understand the concept more. Printables are available for each lesson, as well as an online quiz. Sometimes, extra resources or websites are provided for even more enrichment. You can even preview one lesson for free.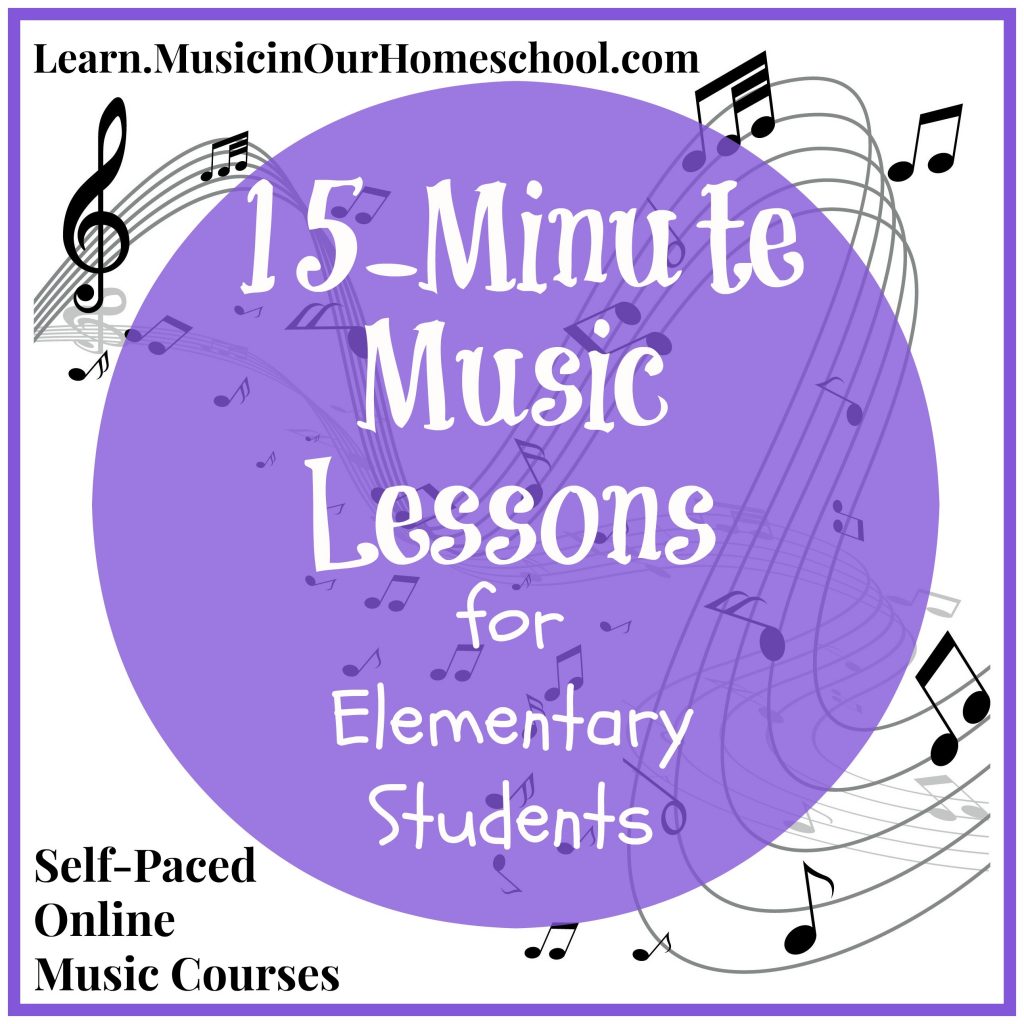 Here are a few of the fifteen lessons available for 15-Minute Music Lessons for Elementary Students:
The Harp
Music of the Olympics
Patriotic Music
A Cappella Singing
"Winter" and "Frozen" Music
Pachelbel's Canon in D
The Theremin: An Instrument You Play Without Touching
To celebrate the launch of the new Music in Our Homeschool online school and its first course 15-Minute Music Lessons for Elementary Students, use the coupon code LAUNCH to get 50% off through Wednesday June 16, 2016!
After you enroll in the school, you will become an affiliate. In your Admin tab you'll find a special link that you can share with your friends. If they decide to purchase the course as well, you'll receive 25% of what they paid!
Two more courses are planned for release this summer. 20th Century Music Appreciation for High School Students will be available in July and All About Musicals for Elementary Students will be ready in August.