I have shared a few times about how my fourth child is a struggling reader.  She's my only one (so far), so I have really had to approach things differently with her.  I am so grateful to All About Reading for helping with our journey this year!  We have been working through All About Reading Level 2, and have only 10 more lessons to go.  Even though she is still not a fluent reader, nor confident, I have seen a HUGE improvement in her ability and the total amount of words she can easily read now.  I am positive we will continue on with Level 3 as soon as we finish Level 2.
What I love about All About Reading is that the research has been done and the curriculum is laid out so that I don't have to think about it.  My daughter needs specific help (with a reading disability, possibly dyslexia) and I know this curriculum will help her.
Please read my other reviews about All About Reading: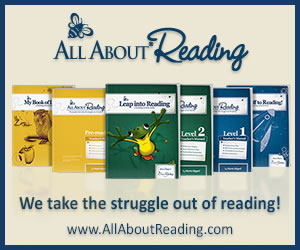 Check out the website and see if All About Reading is what you need for your child! They have 2 free apps that you can download. Pick up a free Activity Book. And if you'd like to try it out, here are some FREE downloads!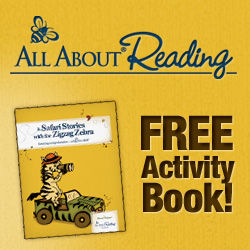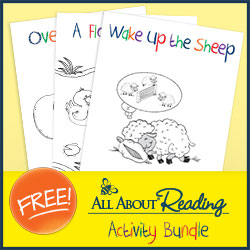 (Disclosure:  I received a complimentary set of All About Reading Level 2 in order to write this and other honest reviews.  This post contains affiliate links.)