As I am finishing up my stint with the TOS Review Crew, I have a few extra reviews to share in the next couple of weeks. Today is not a homeschool product, but a mom product! I've had the pleasure to use 4 products from 
Koru Naturals –all the way from New Zealand– and will share the review of Skin Clear Cream, Manuka Honey Propolis Soap, Manuka Honey and Manuka Oil Facial Cleanser, and Manuka Honey, Tamarind and Manuka Oil Facial Toner with you.
I received full-sized physical products and have been using them daily for the last 6 weeks. I'm happy to say they aren't used up yet! Koru Naturals is a company that has been an importer of health and beauty products from Australia and New Zealand since 2002.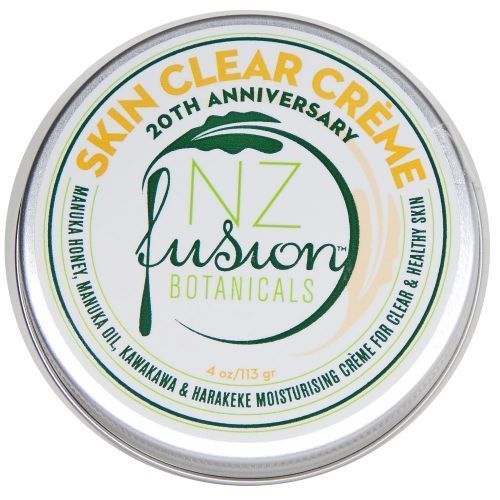 First I used the Skin Clear Creme. The cream itself is so luxurious–it really feels like you're putting soft rose petals on your face! I found that the first time I used it, it was really greasy on my face all day. I realized that I just used too much. The other days I simply used less and it was perfect, and it will last longer. 🙂 The only thing I didn't like about the cream was that it has a strong scent. I think that it's probably the Manuka honey and oil because since it's from New Zealand, I've never smelled it before.  My husband didn't like the scent, so I just wore it during the day. The cream is in a 4 oz. in plastic jar. They give a few warnings on it not to use if allergic to honey or any of the plant products that are in it, as well as not using on children under 12 or if you're pregnant.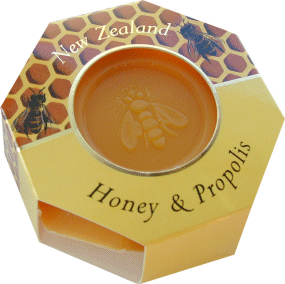 Next I used the Manuka Honey and Propolis Soap. This is a resident of my shower now. Look at the pictures below to see the cute shape it comes in! I found that the soap is quite moisturizing, not drying like typical bar soaps. The scent was similar to the cream I mentioned above, but I didn't smell it on my skin during the day–just on the soap itself. It says on the package that Manuka Honey and Propolis are well-known for their "natural intense moisturizing and skin protective properties." I totally agree with the moisturizing. It's so nice!
I also kept the Facial Cleanser in the shower. Two squirts from the little bottle was enough to wash my face and neck. I liked how fresh and clean my skin felt after using it each morning. It has the same manuka honey/oil scent, so I just used it during the day. It has 4 fl.oz. in it and says it's for acneic, oily, combination, and sensitive skin. Several of the ingredients are organic. It has no parabens, artificial colorants, or artificial fragrances.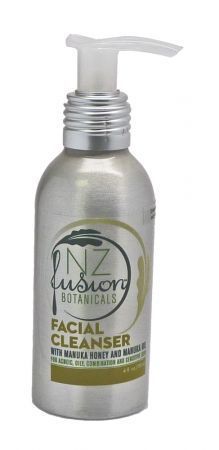 After using the Facial Cleanser each morning, I used the Facial Toner. I squirted several squirts on a cotton ball and wiped it on my face and neck. It feels very tingly and refreshing. After it dried I followed it up with the Skin Care Creme.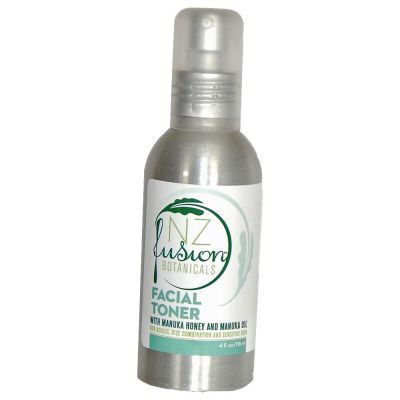 Social Media:
Facebook: https://www.facebook.com/korunaturals
Pinterest: https://www.pinterest.com/korunaturals/