Here is a new curriculum review for you today:
I specifically gained online access to the
Adaptive Placement Test and Individualized Lesson Plan.
I tried out A+ Interactive Math with 6 of my children.  For some it worked better than others.
My oldest son just finished Pre-Algebra with another math curriculum.  I decided it would be a good idea for him to take the A+ Tutorsoft Pre-Algebra math Adaptive Placement Test as a final exam. He discovered that there were some subjects in the exam that weren't covered in his other curriculum, so he'll be doing those lessons through A+ Interactive Math.  Math curricula can be different, so I'm happy to know that this will fill out his math learning for the year.
The child we used A+ Interactive Math with the most was my 8-year-old son.  He took 1-3 tests daily until we finished the whole Adaptive Placement Test (13 separate mini-tests in the 2nd grade test).  He was at grade level for some topics and not for a few others.  Then he started in with the lessons which he worked on most weekdays.  They are divided into categories (addition, subtraction, money, etc.) and then into specific lessons.  I let him skip around to different categories, as long as he went in order with the lessons contained there.  After watching the lesson (which took about 10 minutes) he did the online worksheet.  If he couldn't finish it for some reason, it would be saved so he could come back to it later.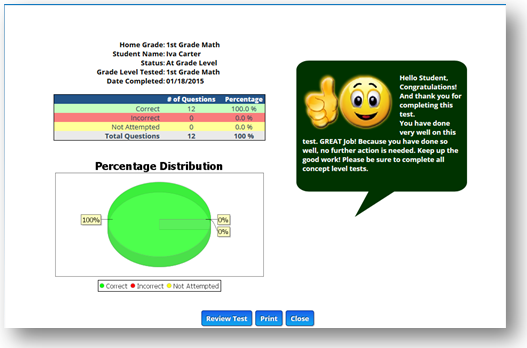 He did enjoy doing this math curriculum. He definitely prefers learning and practicing math on the computer as opposed to any other way. I liked that the Adaptive Placement Test told me exactly where he needed more help, so we could focus on those areas in the lessons. The lessons were well presented. He understood them, and did well with the online worksheets. Even though it didn't work well for some of my other kids, I'm glad to have A+ Interactive Math for my 8-year-old son and think it will be great for my 14-year-old son who is working his way through the Adaptive Placement Test now and my 13-year-old son who just started it today.
I also had two instances where I called and emailed the company to ask questions. I received great customer service!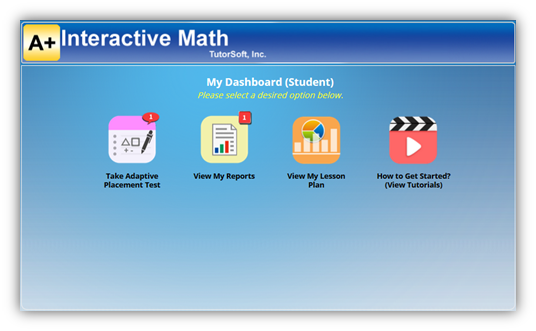 We discovered that the Adaptive Placement Test wasn't a good fit for my daughter with dyslexia. First of all, I needed to read the test to her (there wasn't an option to click to have the questions read aloud). Then, when it was discovered by the exam that the questions were too difficult, they added a whole new set of questions. This meant that the exam was too long for her to be able to focus. She began to get very frustrated, but we couldn't stop because it's a timed exam and if you stop, you'll have to start over from the very beginning. I decided not to use A+ Tutorsoft with her after that initial day.
Another student who took the Adaptive Placement Test was my 6-year-old daughter. It was nice that the 1st grade exam was broken up into different sections because at her age she couldn't do too much every day.  After a couple of days of taking the test I decided not to use it with her, though.  I don't push formal math at this early of an age.  She did occasionally, throughout the review period, ask to do A+ Interactive Math, though, so she finished a few of the sections from the Adaptive Placement Test.
My 5th grade daughter got very frustrated after trying to take the Adaptive Placement Tests for three days.  It kept kicking her out of the exam, and not saving her answers.  Then she would have to start the whole test over.  I decided not to frustrate her with this experience any longer since she already has enough math frustration. I never found out why it was doing that with her particular exam.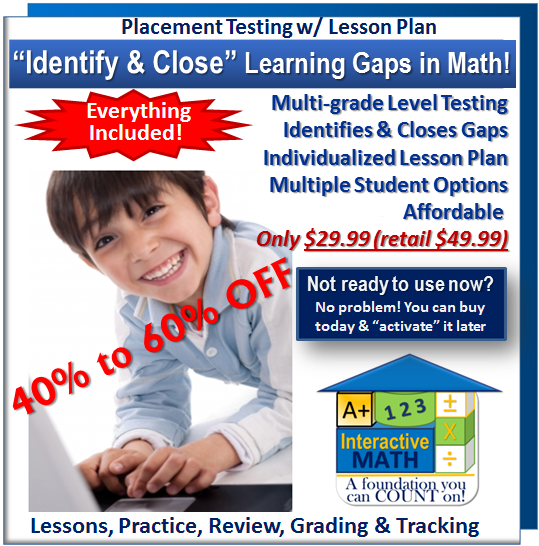 Read more about it at  Top 12 Reasons to do Adaptive Placement Test w/Lessons and
Top 12 Reasons to use "Family Math package" program.
SALE!
2-week 40% to 50% off sale on "Family Math Packages" and "Adaptive Placement Testing w/ Lessons" program from 5/4/2015 –  5/18/2015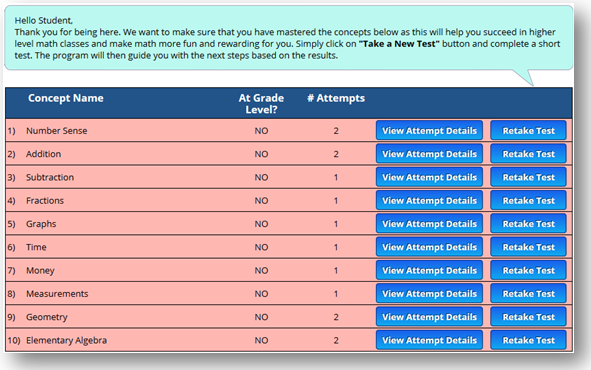 FREEBIES:
There are lots of freebies for homeschool families to try to make sure the program is a good fit for them before you make purchase.
Follow A+ Interactive Math on Social Media:
Facebook: https://www.facebook.com/APlusTutorSoft
Twitter: https://twitter.com/aplustutorsoft
Pinterest: http://www.pinterest.com/aplustutorsoft