The twins Finn and Ginny are still trying to find their parents who are lost back in time.  Each time they go back, they enter a different period of history and experience it first-hand while always keeping an eye out for their parents.  This time they land back in a wagon train that is heading to west on the Oregon Trail.  They find out that it's not all fun and games traveling with wagon train.
Susan Kilbride, the author, pored through many journals of first-hand accounts of traveling west on the Oregon Trail.  She chose several exciting, true events which have been incorporated into this story.
The twins experience a cholera epidemic, Indian attacks, floods while trying to cross rivers, dangers traveling through the steep mountain trails, having to take their wagon apart to go down river a while and then put it back together, oxen dying, and Finn even gets amnesia when he falls off his horse.  A couple of the stories are truly amazing, such as one where people hear a mysterious voice calling out a message which ends up saving many peoples' lives.
There is also a surprise at the end.  If you've read the other books, you'll definitely want to read this one as well to find out what it is!
I have said numerous times that reading books like this is the best way to study history.  It really brings you into the time period.  This book is perfect for older elementary or middle school kids to read to themselves, or for Mom to read aloud to all.  It's 114 pages long and includes a drawing and a map.
Susan has also provided a
free pdf of activities
to do along with reading the book!  There are recipes for beef jerky and apple fruit leather (and more), and directions for making a daisy chain, a Thaumatrope, a silhouette, and a yarn doll.  Have fun studying the Oregon Trail this year!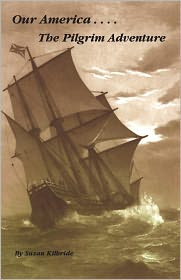 Susan Kilbride's other books: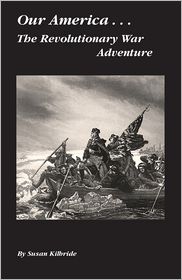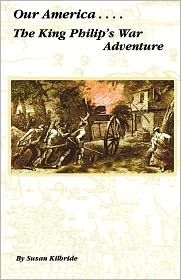 Susan has also written a science book called 
Science Unit Studies for Homeschoolers and Teachers
. 
 See my review of it here
.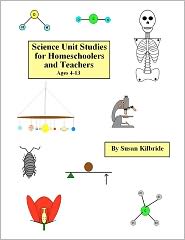 (Disclosure: I received a complimentary copy of The Pioneer Adventure in order to write this honest review.  This post also contains affiliate links.)