We are starting back to homeschool next Monday, and since it's the day of the great total solar eclipse happening near us, we're doing a big focus on the eclipse that day. I've found some amazing resources that you might want to take advantage of as well!
What is a Solar Eclipse?
First, check out The Homeschool Scientist's post Total Eclipse of the Sun to learn all the background information about what a solar eclipse is and specifics about the eclipse of 2017.
Next, here is a video to help you prepare for a solar eclipse.
You will love the post The Ulitmate Guide to the Solar Eclipse from The Learning Hypothesis which gives you 50 things you may need or want when talking to the kids about the upcoming solar eclipse.
She also tells you How to Prep for the Eclipse when You Know NOTHING About Space
Would you like to Experience Homeschool Science First Hand with the Solar Eclipse? Head over to the blog Renée at Great Peace. She has some wonderful suggestions such as apps to get and how to watch NASA's live streaming.
Activities, Printables, and Crafts for Studying about the Solar Eclipse
Bring learning about the solar eclipse home with some hands-on activities.
Grammar Galaxy solar eclipse lesson. See the Yellow Star sample at the bottom of the sample page.
For Older Students Learning about the Solar Eclipse
EvaVarga.net shares some Activities & Lessons for Middle Schoolers learning about the solar eclipse.
Don't Forget Space Music and Art!
15-Minute Music Lesson of Music Inspired by Outer Space.
While you are completing the fun solar eclipse activities above, listen to some wonderful music to get you into a space mood!
Also, enjoy this free 15-Minute Music Lesson on the Music of Star Wars.
And, I love this wonderful online course called The Solar System Symphony that combines music and astronomy.
Solar Eclipse Video Art Lessons
Create 3 different art projects:
Diamond Ring stage
Total Solar Eclipse
Baily's Beads stage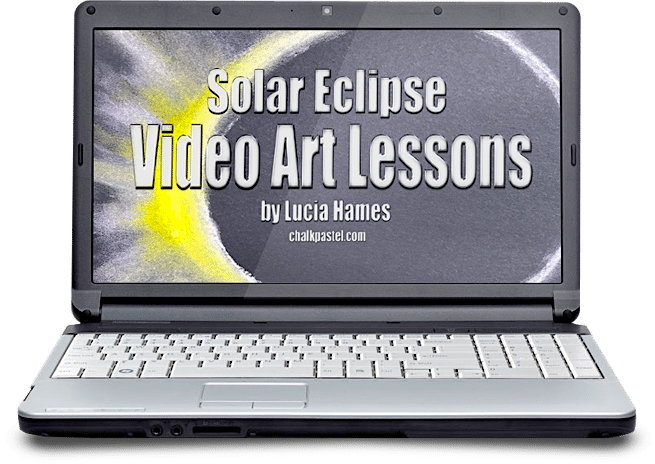 You can also check out the Art in Space Chalk Pastels video course.
Curricula to Learn About Space
I love the Solar System Online Unit Study. Get a free lesson about the sun!
Our favorite textbook about astronomy is Exploring Creation with Astronomy by Jeannie Fulbright.
Books about the Solar Eclipse
Solar Eclipse 2017: The Complete Kids' Guide and Activity Book for the Great American Solar Eclipse
Have fun celebrating and enjoying the solar eclipse!
Related Posts:
(Disclosure: this post contains affiliate links.)