If you have known me for a while, you have probably heard me talk about the book The Organized Homeschool Life.  I absolutely love this book! It was written by a homeschool mom (Melanie Wilson), so it perfectly speaks to our unique needs as very busy moms who are home A LOT with our kids.
Our lives and our homes are messy, but Melanie knows how to get us organized, in bite-sized missions, a different one each week of the year!
And, now, there is a special planner that goes along perfectly with the book!

Features of The Organized Homeschool Life Planner:
Full-year
Undated (so you can start it at any time and finish it up next year)
Editable daily, weekly, and monthly pages (so you can type instead of writing)
Beautifully formatted and designed
Very pretty in two colors, but can be printed black and white if desired
137 pages in total
Available in digital or printed
My Favorite Parts of the Planner
I love the special pages that will guide me through each of the weekly missions. Some of my favorites are the Bucket List pages, the "potential obstacles" portion of the Weekly Sheets, Marriage of Your Dreams Inventory, and the Student Evaluation of the Homeschool Parent/Teacher!
Editable Pages
See these photos for how I typed in the editable daily and meal-planning pages.
Special Pricing
From 11/13 – 11/17, both print and digital books and planners are 20% off!
The Book that Started it All
Don't forget the book! You'll need The Organized Homeschool Life book in order to use the planner to its full potential.
Get The Organized Homeschool Life  in digital or print form (with free shipping!).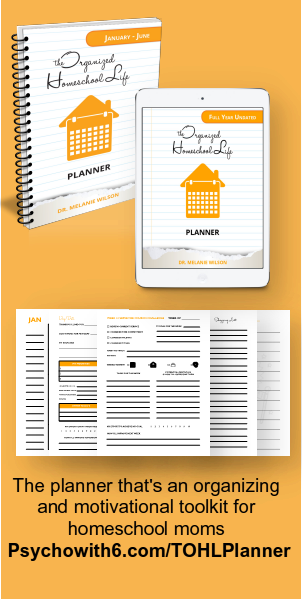 (Disclosure: I received a copy of The Organized Homeschool Life Planner in order to honestly review it here. This post also contains affiliate links.)