Martin Luther changed the history of the Christian Church–and of the world. Explore Martin Luther for kids with activities and books!
Disclosure: I get commissions for purchases made through affiliate links in this post.
Martin Luther, the Reformer, is a figure your kids need to know about
Martin Luther changed the history of the world by impacting the governments, economic system, and religious system of all of Europe, the New World, and beyond. Luther, though, is remembered most of all for changing the history of the Christian Church. That's why many call him the Father of the Reformation.
The Reformation, which was a return to the truth of the gospel found in Scripture, did not begin with Martin Luther. Figures like John Wycliffe and Jan Hus taught the Good News of Jesus Christ and advocated for Bible translations in the language of the common reader. Both Wycliffe and Hus encountered strong resistance, and Hus was killed for his beliefs.
Father of the Reformation
Martin Luther is called the Father of the Reformation because on October 31, 1517, he nailed his Ninety-Five Theses to the door of the Wittenberg Castle Church, beginning a revolution that the Catholic Church and the governments of Europe were powerless to stop.
It was a revolution that fought for the truth of Scripture. To be saved, we must:
Martin Luther for Kids
History can be really fun and engaging. Our kids can learn about Martin Luther and his impact on history through engaging literature and hands-on activities!
---

---
There are lots of fun ways to teach your kids about Martin Luther and the Reformation. Here are a few books and activities to get you started.
Martin Luther Activities and Books
Video of the Martin Luther Lapbook:
Conclusion
Kids need to know about the Father of the Reformation, Martin Luther. You can teach them in fun, engaging ways they'll enjoy!
Do you have some fun ideas for teaching Martin Luther for kids? Share in a comment below!
Guest Contributor Bio:
---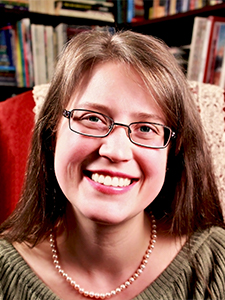 Danika Cooley's Who What Why Christian history series is perfect for your 8-11 year olds. Your children will better understand the history of the Christian faith, the people who loved Jesus, and what the Bible says about really important issues! Danika is an award-winning children's author and Bible curriculum developer.  Tens of thousands of families use her popular Bible Road Trip™
Learn more about the Who What Why series and grab your free history lapbooks here.
---
Related Posts: