[Today's post on I Love Horses Camp from the Summer Camp Series was written by guest contributor Michelle Habrych.]
My daughter grew up loving horses and anything to do with them. Some of the first drawings she attempted were of horses. We read countless horse books and watched horse movies often as she was growing up. This led me to have a week of camp for her and some friends, calling it I Love Horses Camp.
Disclosure: I get commissions for purchases made through affiliate links in this post.
Scroll to the bottom to get a free Summer Camp Planning Guide!
I Love Horses Camp
Horse Unit Studies and Books
Unlike many of my other camps, I planned this as more of a celebration of all things horse instead of a specific teaching time. However, there are plenty of resources to study these creatures if your kids don't already know it all (like mine did by the time we had this camp.
We had completed many studies of horses by that time! I highly recommend Unit Studies by Amanda Bennett. We did this one called Horses (it's a 4-week study) in our homeschool, but you could use it any time you'd like.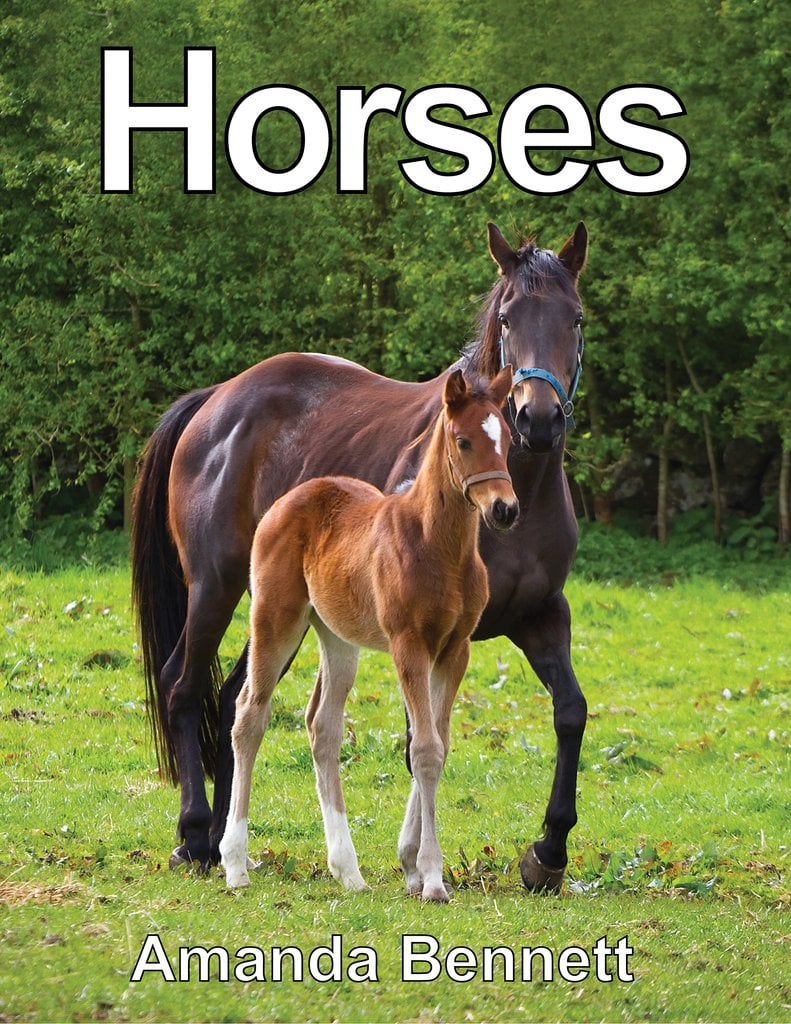 Here is a shorter one called Handsome Horses also from Amanda Bennett, only 1-2 weeks in length.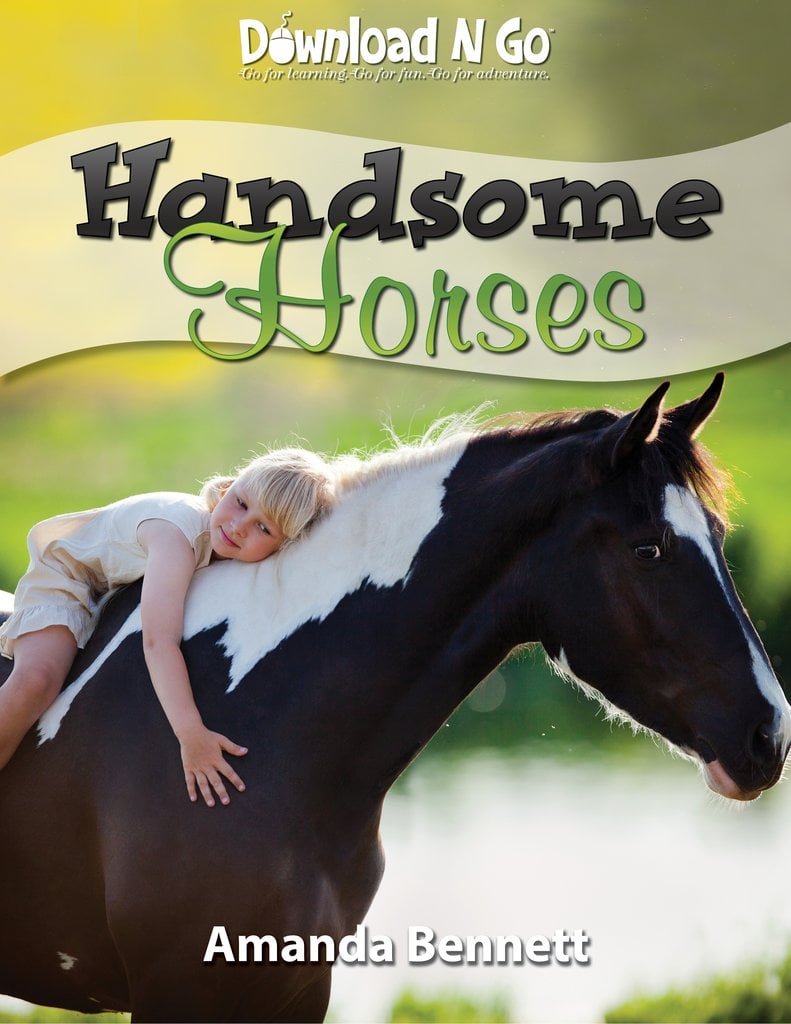 Having a reference book like The Encyclopedia of Horses and Ponies by Tamsin Pickeral or DK's The Horse Encyclopedia by Elwyn Hartley Edwards would also provide more than enough information for a study, as well as plenty of reference photos for drawing.
Marguerite Henry's Album of Horses provides beautiful illustrations as well as information about many breeds of horses.
True Stories of Horses
If you know about types of horses, it might be worthwhile to study famous horses. Here is the true story of Misty of Chincoteague. Secretariat "Big Red" was a very famous and inspirational horse. Learn about Secretariat here. Here is information on Justin Morgan, the breeder of the Morgan horse, the state horse of Vermont. Here is a link to information and some videos of the most famous racehorses of all time.
What to Bring to Camp
Each camper brought her own (toy) horse to camp, ranging from stuffed animals to American Girl molded plastic horses. I allowed the girls plenty of time to play together with their horses.
Crafts to Make Things for Toy Horses
We also did some crafts to make things for their horses. Here are some ideas of crafts to make for your toy horses (adapt as needed):
More Horse-Themed Crafts
There are also horse-themed crafts not for the girls' horses but for their bedrooms or to play with. One that we did was make a 3D horse using a kit similar to this one:
Here is a photo of girls holding their craft horses:
The book Horse Crafts by Linda Hendry has a mix of crafts for all skill levels. We checked it out at our library on more than one occasion!
A simple horse-on-a-stick craft is demonstrated in this video:
This site has 40 different horse-themed crafts for all levels. This one has some good kid horse-themed crafts to try.
Drawing Horses
We spent part of our day drawing from various how-to-draw horse books, which included How to Draw Horses by Lucy Smith (Usborne Books), How to Draw Horses by Laura Murawski, Draw Horses by Lee Hammond, Draw 50 Horses by Lee J. Ames, How to Draw Horses by Carrie A. Snyder, and Learn to Draw Horses and Ponies by Russell Farrell.
You can also try online video or blog tutorials.  This is a basic drawing video for young artists:
This is a beginner video for those who haven't drawn many horses.
This includes steps and video for beginning and intermediate artists.
This is an intermediate level video.
Here is an advanced video:
Horse-Themed Games
There are many horse-themed games you can play with the campers, including Pony-opoly, Herd Your Horses, Jump Horse, Horse Show (a card game), and Let's Go to the Races (a video-based game). We played many of these games with our campers.
There are likely many other games you can find to play. Here's a free printable horse bingo. This site explains how to make a horse racing game. Learn about the history of horse racing here.
Puzzles with horses in the subject matter would be great to put together as a group too.
You can also play games outside. My daughter and her friends enjoyed pretending to be horses as they galloped down the driveway.
You could always play "HORSE" with a basketball and a hoop too!
Here are some horse party games you can try too.
Horse Printables and Movies
Here are some free printables for the newer show Spirit Riding Free. This show was released after my daughter had passed her horse phase, so I honestly have never seen it, though we have watched the original Spirit: Stallion of the Cimarron animated movie countless times, including this past winter!
We enjoyed watching favorite horse movies including Black Beauty, Spirit: Stallion of the Cimarron, Secretariat, and Misty of Chincoteague. Netflix currently has the newer show Spirit Riding Free and other horse movies to stream. Some are also available on various streaming platforms. Depending on the age of your campers, there are many other great horse movies.
15-Minute Music Lesson on Music Inspired by Horses:
Listen to the music inspired by horses and work on these fun printables at your Horse Camp!
More I Love Horses Camp Ideas?
What else would you like to add to your I Love Horses camp? A field trip to a local horse farm, horse-themed food, learning about equine therapy, studying Olympic equestrian events.
Please share your ideas in the comments!
Download a Free Summer Camp Planning Guide!
Bio of guest contributor: Michelle Habrych and her 17-year-old daughter have enjoyed learning about horses together over the past 14 years. They hope one day to see the Kentucky Derby together in person and visit Chincoteague to see the pony swim.
Summer Camp Series Posts:
Related Posts: